La Funky French League est de retour pour sa mensuelle sur notre radio!
C'est MonsieurWilly qui représentera le crew ce samedi soir pour le 42ème numéro du Funky French League Radioshow.
Diffusions sur radiomeuh.com :
Samedi 11 juin à 21h
Mardi 14 juin à 23h
Pour ce mix c'est un spécial "Boogie Land" que vous a concocté Monsieur Willy du nom de la compilation que sort le collectif.
Tracklist:
Micky Milan : Quand tu danses
Malta Family : Donne moi ça
New Generation : Disco Generation
Preface : Palace Hotel
Les Coco Girls : Playmate
Klaps : All the way you move
JM Black : Lipstick ( shout)
Serge Ponsar : Out in the night
Lio : Sage comme une image
Patrick Juvet : Fire
Plaisir : Visa pour aimer
Voyage : I love you dancer
Black White & Co : Get Funk
Night School : Do you speak French ?
Herbert Leonard : Chante avec moi
Raymond Allessandrini, Jean Yann : Homosexualis Discothecus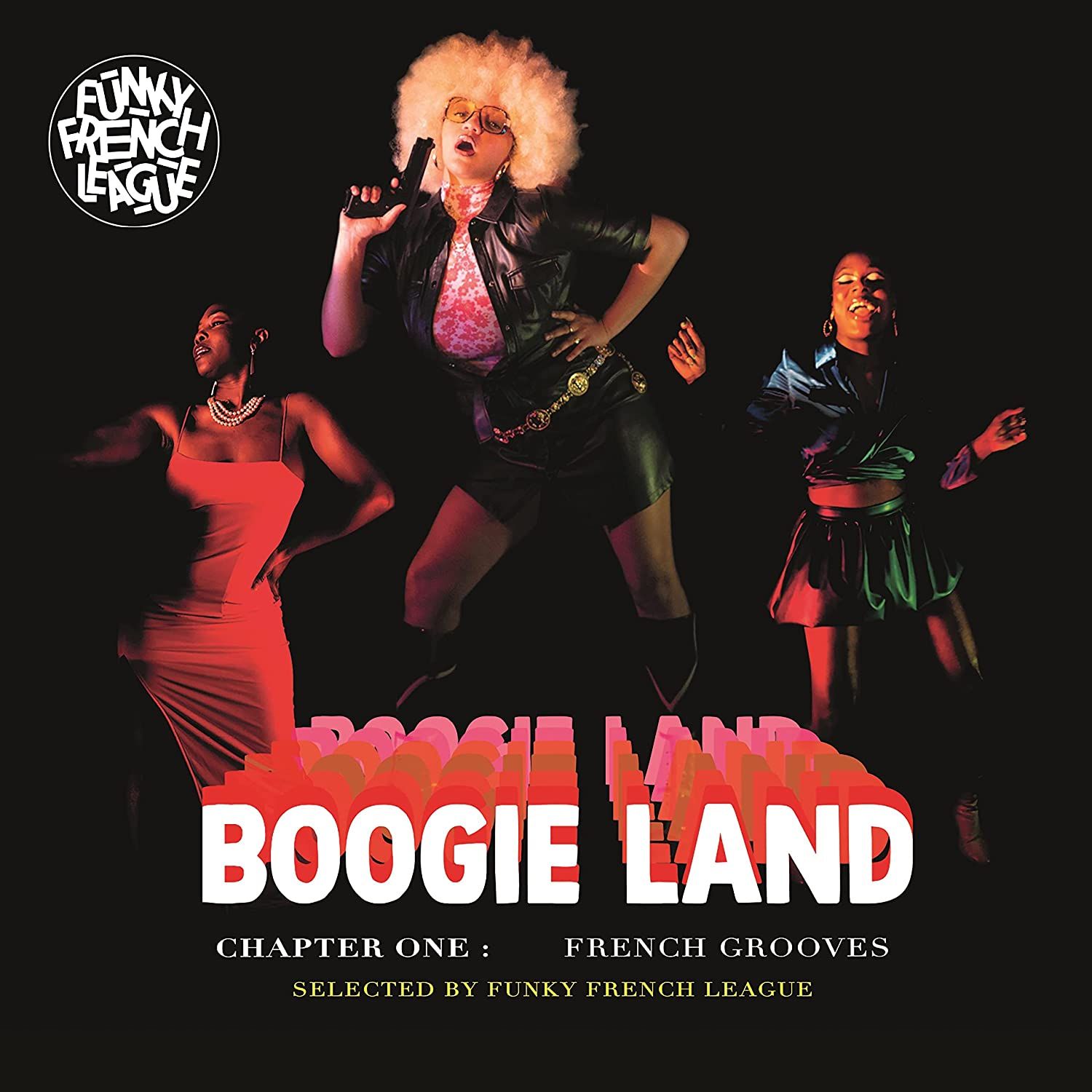 BOOGIELAND, C'EST LA NOUVELLE COLLECTION DE COMPILATIONS PENSÉE ET CONCUE PAR LA
FUNKY FRENCH LEAGUE.
LE COLLECTIF DE DJ'S PARISIENS A CHOISI DE CONSACRER CE 1ER VOLUME
AUX PIONNIERS FRANÇAIS DU DISCO-FUNK
. INSPIRÉS PAR LA SCÈNE AMÉRICAINE, CES ARTISTES DES ANNÉES 70-80 ONT INCARNÉ LA TOUTE PREMIÈRE FRENCH TOUCH
, SUIVIE 20 ANS PLUS TARD PAR LES CÉLÈBRES DAFT PUNK, CASSIUS, BOB SINCLAR ET CONSORTS.
3 soirées prévues pour fêter cela:
LE 35-37 (35 RUE DES FRANCS BOURGEOIS, 75004 PARIS) : WARM UP PRIVATE PARTY LE 8 JUIN 2022
LE SACRÉ (142 RUE MONTMARTRE, 75002 PARIS) : BOOGIE LAND RELEASE PARTY LE 10 JUIN 2022
LE NEW MORNING (7/9 RUE DES PETITES ÉCURIES, 75010 PARIS) : LE 11 JUIN 202
2> CONCERT SPECIAL BOOGIE LAND AVEC ECHOES OF + MIX PARTY FUNKY FRENCH LEAGUE